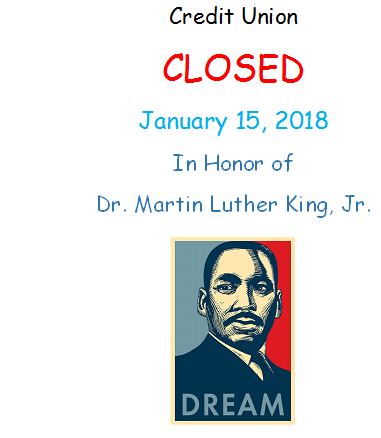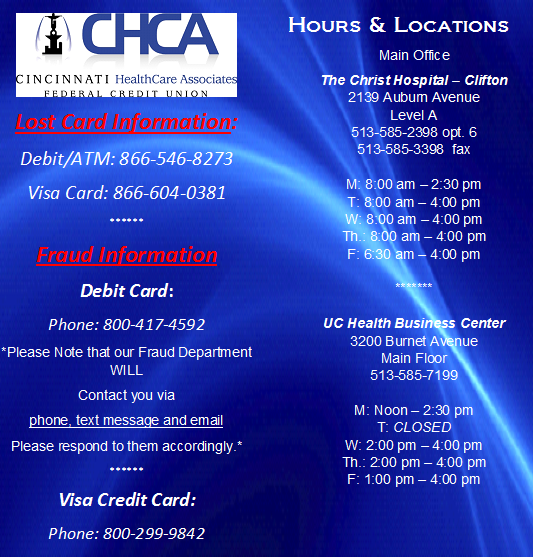 ---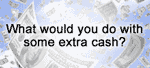 ---
We have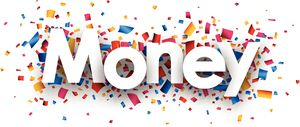 to Lend!
New Car? Home Repairs? Vacation? Holiday's?
We Have YOU Covered!

---
Effective June 1st, some of our fees will increase.
Please see our Fee Schedule link under the Online Services Tab for changes!
---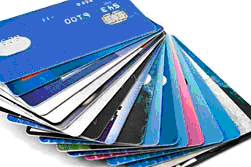 For YOUR Safety and Security...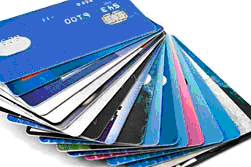 Debit Cards MUST be used with your PIN number outside of the
Tri-State (OH, KY, IN) area.
Please call the Credit Union at (513)585-2398 with questions!
---